$decoded_title = html_entity_decode ($title); ?>
Record a Bible Story competition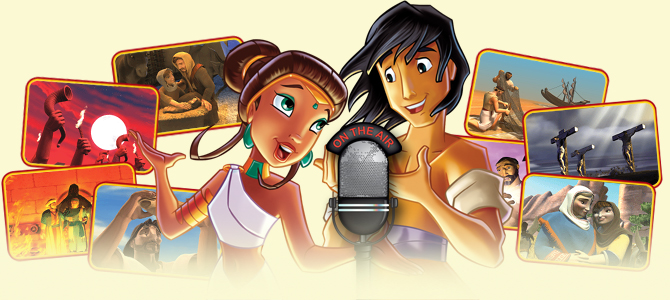 We're looking for readers, young or old, to present Bible Stories in an innovative way that will bring them to life for children…and you could win a special prize!
Do you enjoy reading?
Do you love the Bible?
Could you read a Bible story in a way that brings it to life for children? Or encourage a children's group to create a dramatic (audio) performance of a well-known story?
Friends and Heroes adventures feature over 80 different stories from the Old and New Testaments of the Bible. As part of the additional resources for kids on our children's website www.friendsandheroes.tv, we'd like to have many of these timeless stories available as audio readings for children to enjoy and learn more about the Bible. 
But instead of using standard 'off-the-shelf' audio Bible readings, which are invariably aimed at a more adult audience, we'd love to have stories read by our own viewers and those who understand what children love – Bible stories read in styles that really engage with children. And best of all, we'd love to have children telling the Bible stories for other children!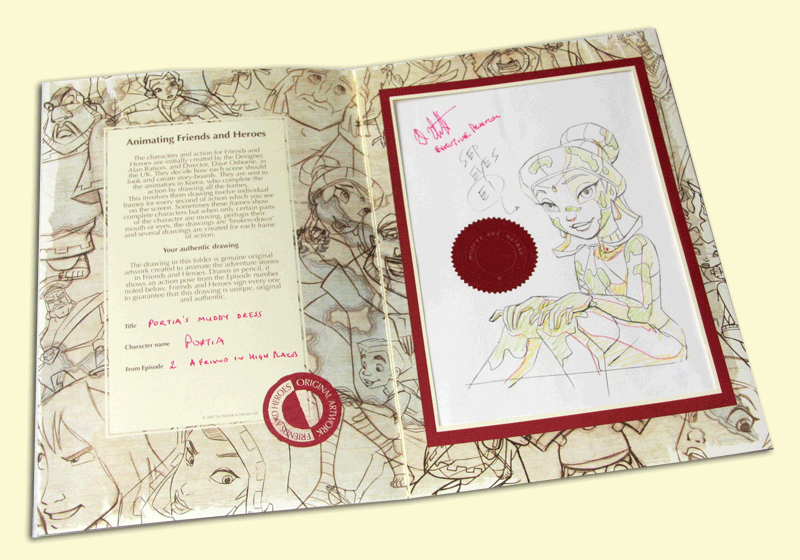 Win a prize!
The best versions of each of the 20 stories we have chosen will be uploaded to our website for all to hear, with an accreditation to the reader(s).
PLUS all stories used will receive a prize of original artwork from the making of the Friends and Heroes films. Each piece of artwork is unique and signed by the executive producers.
The list of stories required can be found here
You can choose to submit as many of the stories as you would like.  Entries should be submitted as MP3 files
Stories can be read by children or adults or both, individually or in groups
Readings must be from the New Living Translation (NLT) of the Bible, which you can find on our website by clicking here
Creativity and dramatisation are encouraged – i.e. the inclusion of sound effects to help paint an audible picture of the story, but you must stay true to the original text of the Bible
Have a listen to some of the stories we've already received:  The story of the Lost Sheep,  Jesus in the Temple as a boy,  Jesus raises Jairus's Daughter
This is an open-ended competition – i.e. readings can be submitted at any time, even once a particular Bible story has already been covered, we will be happy to receive and consider new versions of the same story.
With 20 passages of the Bible to choose from there is plenty of scope for everyone to have a go.
Why not choose your story today and get recording!
Click here to submit your entry!
NB: Any recordings we receive become the property Friends & Heroes Productions Ltd. The competition is open to anyone but all entries must be in English.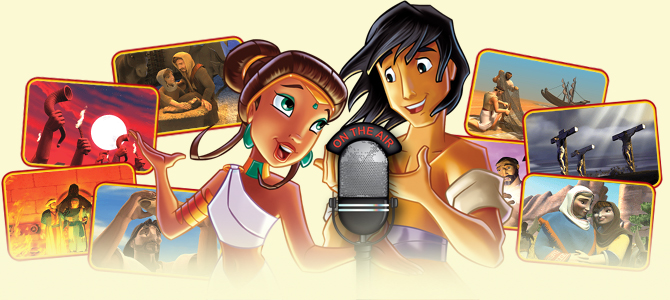 Our exciting new competition aims to encourage children to read the Bible, providing a timely response to a recent shock survey highlighting widespread ignorance among children and parents about the contents of the Bible.
We want your children to record themselves reading one or more of a selection of passages from the Bible, either on their own or in groups, and to creatively bring the passages to life by adding appropriate sound effects. The best versions of each story will be featured on our Friends and Heroes children's website www.friendsandheroes.tv and will receive a special prize.
Both the BBC and leading national newspapers have reported on a recent poll, conducted by the Bible Society, which reveals more than a third of young people are unaware that stories such David and Goliath, The Good Samaritan, or the story of Jesus come from the Bible. Surprisingly 60% had never even heard of Jonah and the Whale and many thought the recent film "The Hunger Games" was actually a story from the Bible, emphasising the real ignorance about what the Bible contains.
On Radio 2's Jeremy Vine show Rachel Rounds from the Bible Society said that despite these figures, 80% of parents still wanted their children to know Bible stories. "The Bible was originally written to be read aloud." said Brett Pitchfork, Friends and Heroes Marketing Director, "We'd love to hear and share the timeless stories of Moses, Elijah and Jesus, being read by children in a way that tells us they love each story and want to bring it alive for other children."
The competition is open to all ages, and from all settings - churches schools, families, or just children on their own. more information can be found by clicking here