$decoded_title = html_entity_decode ($title); ?>
Homeschool Curriculum
In addition to our award-winning materials for families and children's ministries, Friends and Heroes offers outstanding resources for homeschool families.
Whether you are seeking Bible curriculum or unit studies that cover muliple subjects, we can help!
Click the images below for more details on all of our exciting homeschool curriculum options.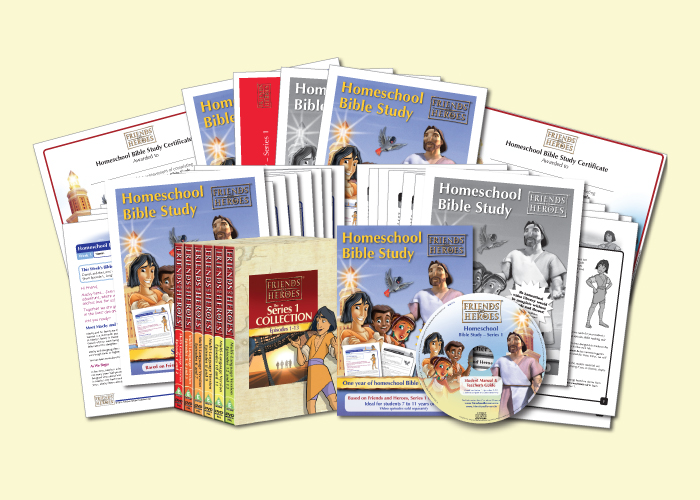 One year's worth of homeschool Bible lessons you and your children will love.
Perfect for ages 7-11.
Active, student-led learning in six subjects for ages 7-11.
Printable and reuseable for use with multiple students or over multiple school years.