$decoded_title = html_entity_decode ($title); ?>
Streaming Friends and Heroes
The FUN way for children to learn Bible stories and a lot more!
Boys and girls will be thrilled by the first-century adventures of Macky and his friends and their lives will be changed forever by powerful lessons from the Bible stories featured in every episode.
Now it's easier than ever for your family to watch as Friends and Heroes brings the Bible to life! 
All Friends and Heroes episodes are now available for rental or purchase from iTunes, Amazon Video and Vimeo.
Store your collection digitally.
Watch your favorite episodes online anywhere.
Try an episode with your children for less than $2!
Download FREE goodies like devotions, lessons, and puzzles!
---
For streaming in the Canada, visit our Canadian VOD page.
You can now stream Friends and Heroes in 13 languages!
Visit our Vimeo page to learn more. 
---
 ❤ ❤ FREE Valentine's Goodies! ❤ ❤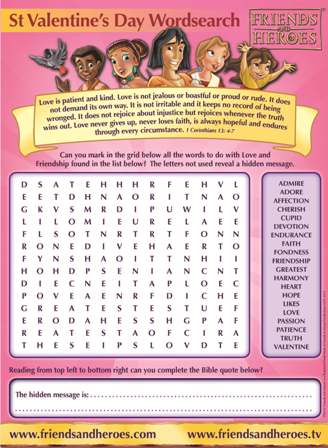 Valentine's Day is a great time for children to learn that there's more to love than hearts and candy!
Your children can have fun and dig into what the Bible says about real love in 1 Corinthians 13 with our Valentine's Wordsearch.
(You can find the answers here.)
Remember the real reason to celebrate with our St. Valentine's Day Bible Flashcards and by reading the real story of St. Valentine.
All are our FREE Valentine's gifts to your family.
---

Click below for episode descriptions and links to iTunes!

Click below for episode descriptions and links to Amazon!
---
For a limited time, you can download a FREE Friends and Heroes Activity and Coloring Book! It includes 16 pages and is a fun way for your children to reinforce the important lessons they are learning from Friends and Heroes Series 1.
     ★ Click here to get your FREE Activity and Coloring Book now ★
---
More FREE Goodies!
Click here to download FREE goodies like family devotions, Church Bible lessons, homeschool curriculum, coloring sheets, and puzzles to use with Friends and Heroes episodes on VOD!


Please note that episodes rented or purchased from on these services are licensed for home viewing only. To learn more about Friends and Heroes resources for church or school use, visit our information pages for churches and schools.