$decoded_title = html_entity_decode ($title); ?>
The FUN way to learn Bible Stories!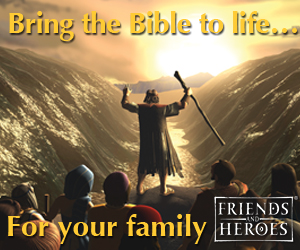 Friends and Heroes brings the Bible to life!
Boys and girls will be thrilled by the first-century adventures of Macky and his friends and their lives will be changed forever by the powerful Bible stories featured in every episode.
---
Streaming Friends and Heroes
---
Explore Friends and Heroes now
- just click on a button to find out more

 
---