$decoded_title = html_entity_decode ($title); ?>
Useful Information
You can view and print the lists of Bible stories in all three series of Friends and Heroes here.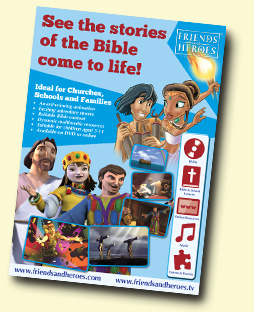 Friends and Heroes has many other resources available based on the award-winning DVDs. To view our complete catalogue click the link below.
If you are already running Friends and Heroes events, activities or clubs or you are planning to do so in the future, you will want to let people in your local community know about them. At the following link you can get invitation letters, cards and emails plus posters and certificates to help you advertise your events and activities.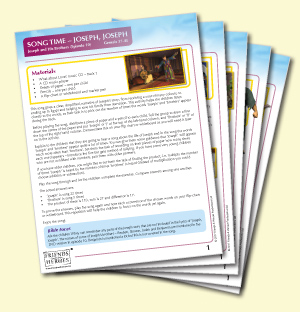 We have created free activities to complement the Friends and Heroes music CD, What about Love? : Bible songs inspired by Friends and Heroes Series 1. These may be used as optional additions to Bible lessons or can be used as stand-alone activities.
You can learn all about the Song Time activities by clicking here

These are 'business-card' sized invitations for children to visit our children's website. There is so much more for children to do after a session when they go to our website - including reading or listening to many of the Bible stories in Friends and Heroes!
Download