$decoded_title = html_entity_decode ($title); ?>
Bright Sparks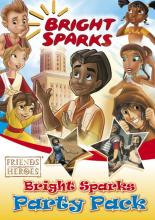 It's time to release the grip that Halloween has on our children - let's fight darkness with LIGHT! Friends and Heroes' Bright Sparks Party Pack can help!
Friends and Heroes Bright Sparks is an exciting and fun Party Pack for churches and others involved in children's ministry to use on October 31st - or any party occasion! Bringing some Gospel light into our increasingly dark world, Bright Sparks focuses on light - the Pharos lighthouse at the entrance to the harbor in Alexandria and on the "Bright Spark" of Friends and Heroes, Sollie, a friend and neighbor of Macky.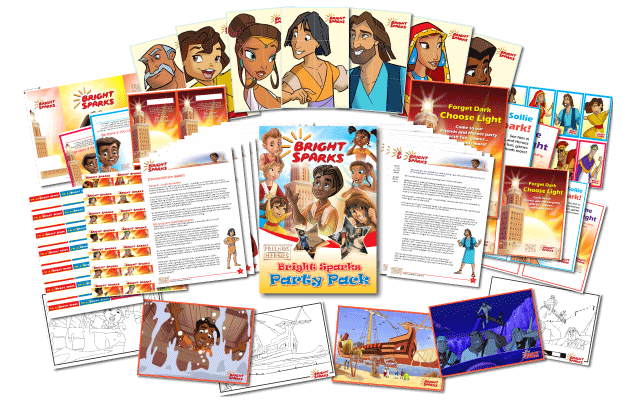 The Bright Sparks Party Pack comes with everything you need to run a successful and fun event:
Games
Craft activities
Quizzes
Costume suggestions
Food ideas
Plus publicity and outreach materials like posters, flyers, invitations and tickets
All in high-quality, printable form.
To learn more, download a FREE sample, or to order click here.