$decoded_title = html_entity_decode ($title); ?>
Why does Easter matter?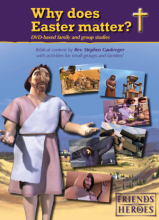 An award-winning, DVD-based family and small group study resource for Easter.
Easter provides the answer to how we can be loved and so how we can love truly love others.
Why does Easter matter? provides an excellent resource for entire families including children or groups of families, through churches or small groups, to use together to dig deeper into the Easter story and learn more about this life-changing demonstration of how much God loves us and what he was willing to sacrifice so they we might come back to him.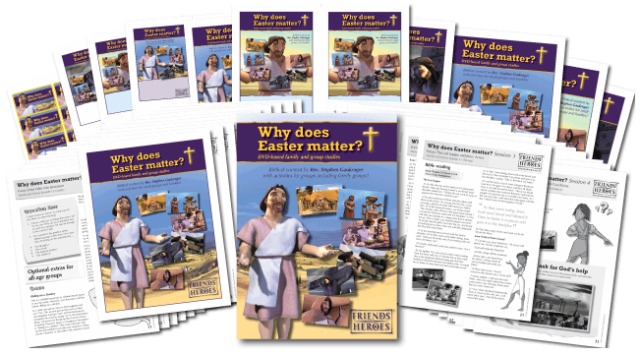 Each session features:
Prayer time
Session background
Friends and Heroes episode
Bible reading
Question time
Plus all-age optional extras: games; puzzles; quizzes
The pack also includes publicity material for your course: posters, flyers and cards ready for you to enter your details and then print as many as you need - all in high-quality, printable form.
You can download a free sample of Why does Easter Matter? here.
The Biblical content was especially written by Rev. Stephen Gaukroger and extra, fun activities make it a great resource to use with family groups. The pack also includes the specially-written song: Remember Me, sung by Samuel Cox.
Click here for purchase information.