$decoded_title = html_entity_decode ($title); ?>
Results and Judges' Feedback - summary
Judging was undertaken by a large panel of judges who each selected their five favourite entries and scored them according to the pre-announced judging criteria - creativity, message and feedback. Although it wasn't an easy task to judge the entries, there were three clear favourites which featured at the top of all our judges' scores.
There was actually very little to choose between the top three as they were all outstanding in very different ways. This did make it difficult to select an overall winner, though in the end we did have to choose one, which won because of its message – and after contacting the winner we learned there was even more to the winning story than met the eye!
First Place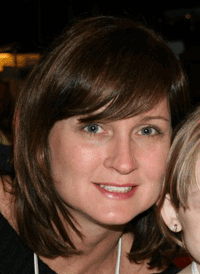 Tamara (Tami) Carr (YouTube ID: Beautifulprincessmom)
Although not as professionally put together as either of the other top two entries, in the end we chose this as the overall winning entry. It tipped the balance because we felt it showed the most outstanding example of the message of Portia's song being played out in real life. It shows a boy serving the people of a remote village, Cusuna, in Honduras.
The choice of top place was a difficult call, as explained above, but after we had made the decision and contacted the winner, we heard an even more exciting testimony. Here it is in Tami's own words:
"Last year, at the Florida homeschool convention, I couldn't help but notice the Friends and Heroes booth. There was a constant 'buzz of children' around the TV. While searching out curriculum for my 12-year old son (the one in the video), I sent him to your booth to 'investigate' and see if it might be something that my 5 year old daughter might like. He pulled up a little chair with the much younger children watching, and promptly returned to me and told me that not only would Liv like it, but HE did. So I purchased a set of the DVD's. From that, I guess, I started getting emails, and noticed the competition.

"I listened to the song, and immediately thought it was written FOR Cusuna. How it all came to be is a testimony in and of itself. Just after I found out about the competition, I learned that our church was NOT going to Cusuna as planned in June 2011, because we did not have enough funds to complete the next stage of the fish farm. Devastated, I said a prayer that the Lord would provide another project for me in order to enter the competition. But He was very clear it was meant for Cusuna. Frustrated, I just let it go.

A few months later, we watched a video conference called Do Hard Things about the low standards society expects from kids and teenagers as compared to what they are actually capable of (check out their website at www.therebelution.com). I then asked my son, Sean, what hard thing he wanted to do? He said immediately, 'I want to go to Cusuna to make the video'.

"The very next week, the mission's organizer at church called me into his office. He told me that the bottom line was that we needed about $15,000 to complete the setting up of the fish farm. I said, 'funny you should say you need $15,000, because there is this contest God has put on my heart to do for Cusuna, and the prize is about $15,000...' And the rest is history. We gathered up enough money for my son, myself, and one other gentleman (who speaks fluent Spanish) to go to Cusuna, and asked our church of about 350 members to donate shoes for the people there. In one day, we collected over 800 pounds (360kg) of shoes! The result is what we entered into the contest.

"We are very grateful for this opportunity. Cusuna is a very remote village. It is a ten hour bus ride from the international airport in San Pedro Sula (four of those hours on unpaved roads). Aside from contests and prizes, it warms my heart to know that over four thousand people have now had a glimpse of this isolated village, without clean running water or electricity. Most folks in Honduras do not even know that Cusuna exists, let alone folks all over the world. So thank you."
So there you are, when we at Friends and Heroes launched our CD of Bible songs, What about Love?, we said we believed they were songs that could change the world. This winning entry really will change the world for the people of Cusuna, Sean and any other children out there reading this - we hope it makes a big difference to their world by telling them how much God wants to do 'big stuff' through them! We hope this inspires you all as much as it has inspired us!
Thank you Tami and Sean!
Joint Second Place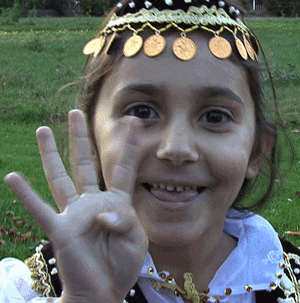 Community Albums/Cleves Primary School (YouTube ID: Community albums 1)
This entry was a particular favourite of members of the creative side of Friends and Heroes, including our Character Designer (who created Portia) and the Series Producer!
Our judges appreciated the use of different languages (including sign language for the deaf), the inclusion of children from different cultures, able-bodied and disabled, and the warmth, humour and lightness of touch in communicating the message of the importance of love.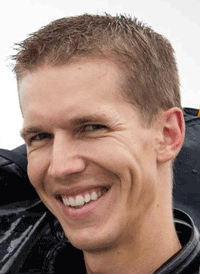 Andrew Musselman (YouTube ID: Amusselmandve)
An outstanding new version of the soundtrack with a very professional and polished performance and video production. We liked the way the video of the story blended into the performance too, (and vice versa), carrying a message that we should all learn to put into action, whether it's helping a family in our neighbourhood or serving the disadvantaged overseas. The judges noted the phenomenal amount of positive feedback on YouTube for this entry (including nearly 9,000 views at the time of judging). This was the favourite version of the soundtrack of one of our Executive Producers.
Discretionary Prize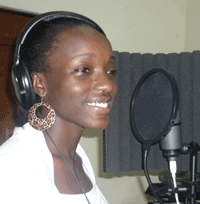 The judges enjoyed all the entries, but we felt that a particular note of merit should go to the entry by Reagan Turakira (YouTube ID: ReshTee) for such an enjoyable and original version of the soundtrack. The judges have therefore decided at their discretion to award an additional £500 prize to Reagan's charity, www.cranenetwork.org.
Thank you to all who entered our competition, and everyone who has viewed the entries and shown their support.
You can also read about the Winners' backgrounds here.