$decoded_title = html_entity_decode ($title); ?>
School Sample Lessons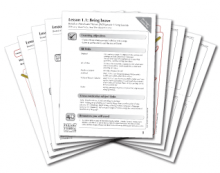 A warm welcome to all teachers!
You have arrived at the Friends and Heroes School Sampler page which contains material for both Key Stage 1 and Key Stage 2 lessons. (NB. Lesson plans also include RE Links for National Curriculum in England, Isle of Man, Northern Ireland, Scotland and Wales)
(If you are looking for lessons to use in children's ministry please see the Bible Lessons page.)
We have two half-episode extracts (see below) from Friends and Heroes. Each demonstrates how the series tells Bible stories within the context of a fictional adventure story.
Sample lessons, corresponding to these clips, are available to help you to consider how you might use Friends and Heroes in your school. These lessons can be downloaded by clicking on the links below:
Key Stage 1
Key Stage 2
We hope you like the material you viewed on this page and we would like to keep in touch with you, so please tell us who you are by clicking here to register for our e-mail newsletter.
Click the image below to view the video excerpt (including the story of Daniel in the Lions' Den).
To view the second FREE video excerpt with the story of Jesus feeding the 5,000 click here. (You will be asked to login to your account. Don't worry if you don't already have an account - creating one is FREE and only takes a moment!)
To view the files provided you will need a pdf file reader such as Adobe Acrobat Reader which you can find here
Friends and Heroes for schools is sold in DVD Series Organisation packs. There are three Series with 39 episodes covering over 80 Old and New Testament stories. Each Series pack includes:
a Lifetime Public Display Licence for your school
13 x 25 minutes episodes on DVD (within each episode at least two Bible stories are covered)
26 easy-to-use KS1 and another 26 KS2 lesson plans with activities and cross-curriculum links.
To order your pack click here
---
I am a school teacher and a mum. My own children have loved them and watch them over and over. Their knowledge of bible stories is amazing - my six year old surprises me with his recall and it is because of the context of the DVDs. In school my class of six year olds enjoyed them so much they would ask every day when we would be watching the next episode and they were a regular feature during RE lessons and even snack time. They proved so popular that the school have subscribed. - MM