$decoded_title = html_entity_decode ($title); ?>
With Thanks to...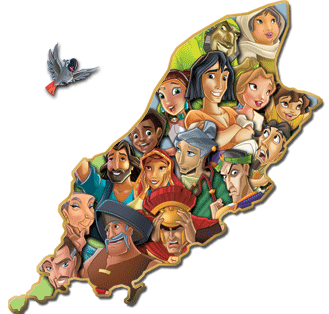 There are a number of people who deserve great credit for all their work in the production of Caarjyn as Fenee (Friends and Heroes). In particular it wouldn't have been possible without the hard work and commitment of Paul Rogers who was responsible for both recording and editing the material. Bob Carswell produced some fantastic translations for the scripts and the support of David and Alison Dorricott has been fundamental to the success of the project. Gura mie eu!
We've been lucky with a fantastic cast of people all of whom have given their time freely and enthusiastically. We haven't room to mention everyone but special thanks must go to: Voirrey Bethune, Johnny Crellin, Ewan Gawne, Bernard Caine, Annie Kissack, Isla Callister-Wafer, Daniel Quayle, Brian Stowell, Phil Gawne, Chris Sheard, Jemma Mulhern, Stewart Bennett, Rob Teare, Rosemary Derbyshire, Bob Carswell and many, many others.
The production of Caarjyn as Fenee has also been made possible thanks to the support of the Manx Heritage Foundation (Now known as Culture Vannin) and The Gaelic Broadcasting Committee. Special thanks should also go to Manx Radio for assisting in the early stages of recording.