$decoded_title = html_entity_decode ($title); ?>
School Lessons Downloads
A warm welcome to all teachers! You have arrived at the Friends and Heroes School Curriculum Download page which contains material for both Key Stage 1 and Key Stage 2 lessons. (NB. Lesson plans also include RE Links for National Curriculum in England, Isle of Man, Northern Ireland, Scotland and Wales.)
If you are looking for lessons to use in children's ministry please see the Bible Lessons page.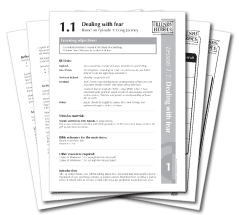 When you click the links below you may be asked to "LOG IN" to your account. Don't worry if you don't already have an account - creating one is FREE and only takes a moment! You will only be asked to supply your name, email and to create a username and password. You will also need to supply the Presenter Password in order to upgrade your account the first time you access the Lessons - this was sent to you by e-mail when you purchased the DVD Pack/s.
---
To view the files provided you will need a pdf file reader such as Adobe Acrobat Reader which you can find here.