$decoded_title = html_entity_decode ($title); ?>
NateFietzer.com endorses Friends and Heroes!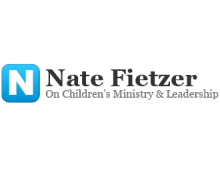 Popular children's ministry blogger Nate Fietzer recently gave a enthusiastic review of Friends and Heroes. Nate said, "I appreciate the fact that the creative team took the stories from the Bible and interlaced them into the series to not only keep the kids attention but also to teach the timeless truths." He also went on to say, "I encourage every ministry to seriously consider purchasing the series."