$decoded_title = html_entity_decode ($title); ?>
Legacy TV starts showing Friends and Heroes!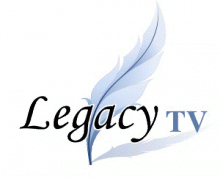 Legacy Television, Inc. is a new, USA-wide television network available on C-band satellite for home viewers, designed to educate viewers "to better comprehend and appreciate their rich Judeo-Christian legacy and to apply such principles to their daily lives."
Launched on January 11, 2010 and seen via dozens of affiliated stations across the United States, Legacy TV started broadcasting Friends and Heroes Series 1 in June 2011 as part of their schedule for younger viewers.
"We are particularly thrilled to have Legacy TV broadcasting our first series", said David Dorricott - Executive Producer, "We created Friends and Heroes for the BBC so that children could better understand the heritage which Bible stories have brought to our society, so this USA-wide satellite channel is a perfect fit for us."
You can click here to find out more about Legacy TV.