$decoded_title = html_entity_decode ($title); ?>
Friends and Heroes North America Office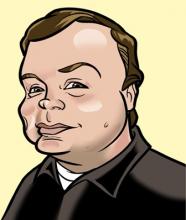 Since the opening of our North America Online Store Friends and Heroes has been busy recruiting a team to better serve our customers and we can now announce the opening of our North America Office!
Tom Stilwell joins the team as North America Sales and Marketing Director. Tom has been in church leadership for over 20 years and also has strong experience of retailing in both the Christian and wider North American markets. Tom and his wife have seven years of homeschooling experience with their three children. Tom will be ensuring that as many children as possible see the Bible stories in Friends and Heroes via our new Multi-Language DVDs.
Karen Bollinger, our Sales and Administration Manager, will be supporting all our customers in North America as they use Friends and Heroes in their families, communities and ministries. Karen has a teaching background and is married to the Head of School of a local Christian school. She will be helping us to develop our new lesson material so that it appeals to a wider range of users.
North American (USA and Canada) customers can now contact us on these numbers
Tel: 903-457-9000
Toll-free Order Hotline: 877-903-HERO(4376)
Fax: 903-457-9002
or by e-mail: [email protected] or [email protected] and link to our store: usastore.friendsandheroes.com