$decoded_title = html_entity_decode ($title); ?>
All-Age Family Service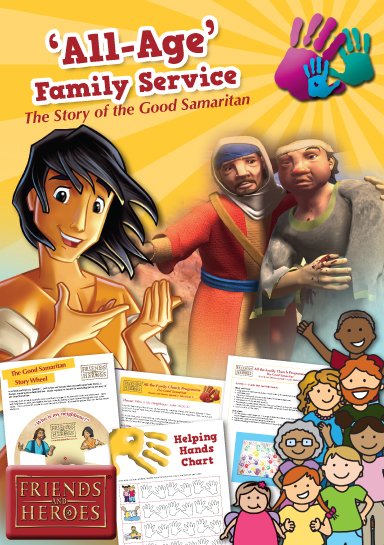 This amazing easy to use resource, based on the Parable of the Good Samaritan, was written for churches running all-age family services, in situations such as Café Churches, Fresh Expressions and Messy Churches. The resource was first created and run by an active Messy Church on the Isle of Man. This pack includes the Friends and Heroes DVD containing Episode 7, Lost in Alexandria and a CDRom with the resource material. If you do not already have a Friends and Heroes Series 1 licence you will be sent a single use public display licence to enable the showing of the DVD as part of the family service.
This family service uses the second half of Episode 7, which includes the Parable of the Good Samaritan. The resource material provided on a CDRom includes: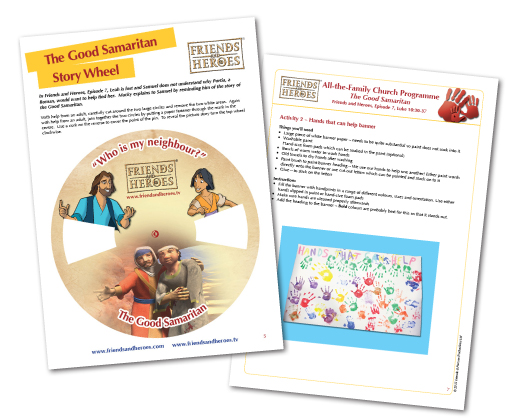 a useful summary sheet
games
craft activities
food ideas
songs and prayers to complete your celebration!
Please note: The CD-ROM material content is a PDF file and you will need a computer with the correct software and a printer.