$decoded_title = html_entity_decode ($title); ?>
Christmas page 2017-A

Celebrate this special season with fun, FREE Christmas goodies plus special savings from Friends and Heroes!
The offers below will change throughout the Christmas season, so check back here often!
Click the tabs below to learn how Friends and Heroes can help you bring the Bible to life this Christmas for your family or children's ministry. 

FREE Family Devotion Pack!
Turn family TV time into devotion time!
Through December 22, 2017, receive a FREE Family Devotion Pack download with the purchase of a Series 1 Home and Family DVD Collection. (A $19.99 value if purchased separately.)
Your FREE download will feature:
Devotions based on video adventures and Bible stories that children love.
Easy-to-use parent-led devotions created for families with children ages 5-12.
Dynamic, fun devotions designed to get the whole family involved. 
All printable and reusable materials (PDF files).
Loads of FREE online resources on our Children's Website to supplement your devotional time.
No coupon code needed! Just choose the FREE upgrade under "Choose Your Options" when your purchase your Series 1 Home and Family DVD Collection.
Click here to get yours now!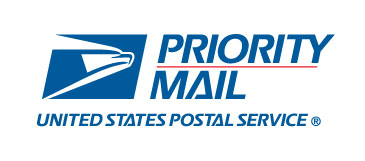 FREE upgrade to USPS Priority Mail!
In order to help you receive your last-minute orders in time for Christmas, through December 20, 2017 you can receive a FREE upgrade to USPS Priority Mail on any order shipped to the USA from the Friends and Heroes webstore.
Just choose the FREE upgrade during checkout!

Save 20% on the Friends and Heroes Series 2 DVD Pack!
Through December 22, 2017, save 20% on Friends and Heroes DVD Series 2 Pack when purchased together with the Series 1 Pack on our Amazon store!
Click here to learn more.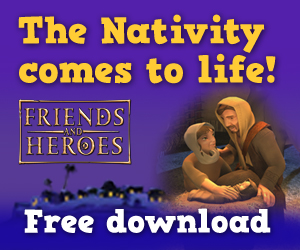 Bring the Christmas story to life for the whole family!
Download our FREE Christmas Devotion for the whole family. It's a great, fun way to bring your entire family together and get back to the real point of Christmas.
The devotion includes great features like...
Bible reading
Family discussion
Fun age-graded children's activities
Prayer time
Additional family Christmas activities
Download your FREE Christmas Family Devotion!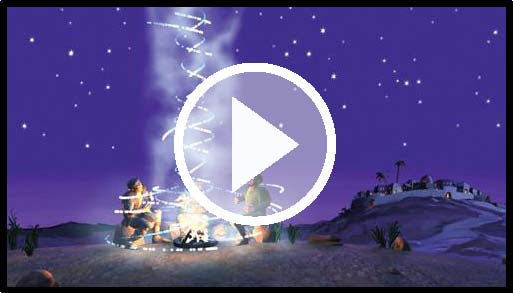 Share the Christmas story with our FREE Christmas music video!
Based on the song He chose the Shepherds, from our music CD What about Love? this video will delight and entertain children and adults alike. Even better, it beautifully illustrates the real message of Christmas to your children!
We also offer a FREE high-resolution downloadable version of the video, suitable for use in large group gatherings. Plus, you can download FREE Song Time activity and lyric sheets!
Click here to view the video and learn more.
You can even view the video FREE on Amazon Prime. (Prime membership required.)
Your children can have fun while preparing for Christmas with these FREE downloadable Christmas goodies! 
Simple projects and games: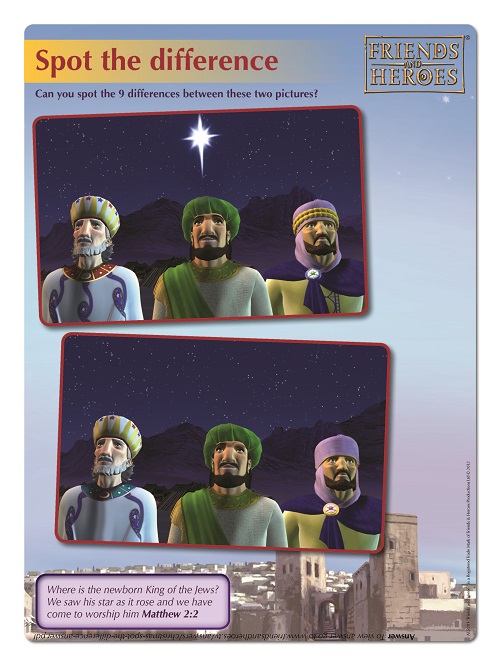 More challenging projects and games: