Build your Children's Ministry
What a difference a term makes...
We recently received this commendation from a church leader in New Zealand. Friends and Heroes has clearly made a big difference to her church!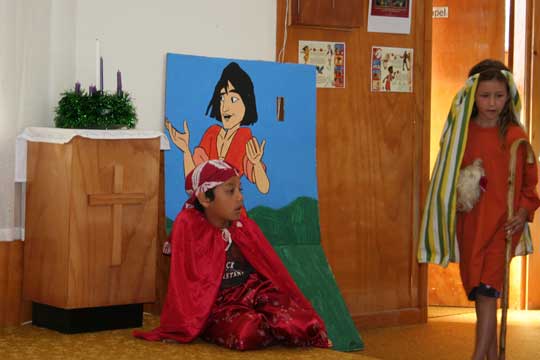 "I am writing to let you know that we have almost completed the first series of Friends and Heroes in our Church in Kawerau, Bay of Plenty, New Zealand.
It has been received by the children with enthusiasm. We are a small Anglican Church which had no children in its congregation.

We began the series during the Term 3 school holidays (early September 09) and continued it once a week after school during term 4. We have had a total of 42 children attend the programme and a number of these have had 100% attendance.

Although we advertised it as being suitable for 5 to 10 year olds we have had children from 2 to 11 because some have come as families. The parents have been very supportive.

We were able to have a Children's Christmas Play for the first time in about 10 years. We decided to tell the Christmas story using Macky, Rebecca and Leah as narrators, while the rest of the children dressed up for the nativity. One of our Mum's has painted Portia and Macky, they usually grace the church's entrance, especially on Friends & Heroes night.

We will be ordering the next series when the children return to school following the summer holiday break. (We still have two sessions of Series 1 to show). I have attached a few photos of our play.

I have found the resource material that accompanies each video excellent. Because of the age range of the children that we have, for the younger ones, I have found an appropriate Bible story picture for the children to colour in.

The videos are excellent and hold their attention well. They also like the weekly quizzes which I find are a good way of recapping on the story from the previous week.

If you have any churches in NZ wanting to find out more about the series I am quite happy for you to give them my name.

I think the programme fits well into the NZ culture. The kids love the cartoons and I think having two Bible stories is a great way of exposing children who have no church background to the Christian message.

Thanks" Rev. J R - Edgecumbe-Kawerau Anglican Parish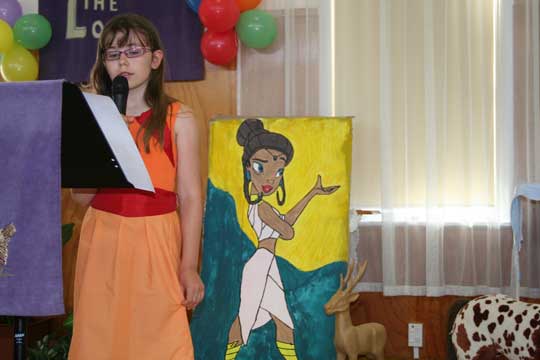 Since her original letter Rev. JR has been keeping us informed of the group's progress and she recently told us about their Top Parish event for which we created a special flag design...
"Greetings from New Zealand

"On behalf of our Friends and Heroes children I would like to thank you for the artwork for our magnificent Friends and Heroes Flag. I have attached a couple of photos of our team at Top Parish.
"The children dressed as Friends of Jesus for the March Past. We got a lot very positive comments about the flag. It was unfortunate that we had a wet weekend, but the children enjoyed themselves. We only took a team of six children away with us to Rotorua as the rest of the children were a bit young.
"I have been asked to write a short article about Friends and Heroes for the next edition of Waiapu News (our Diocesan Magazine) so will include a photo of the children with the flag." Rev. J R - Edgecumbe-Kawerau Anglican Parish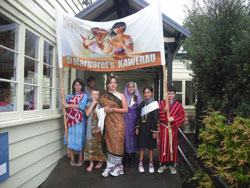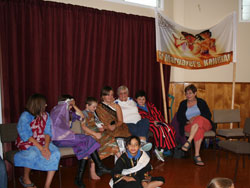 URL Link:
build-your-childrens-ministry